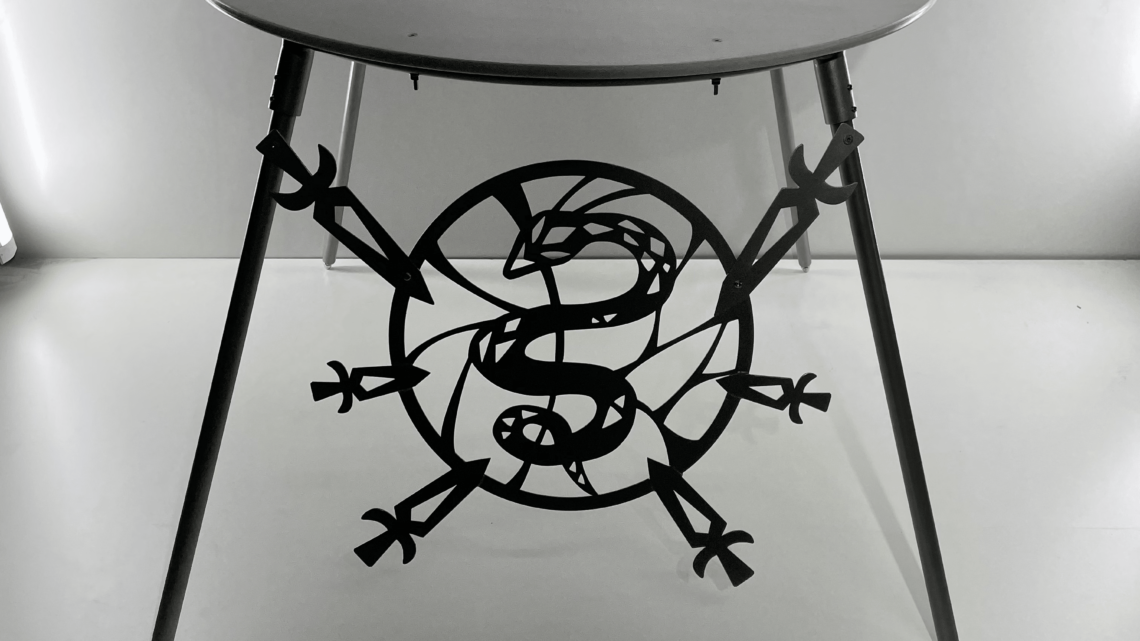 Contortion table for circus art with special design.
The table was made to order for Roksolana from Kiev, who asked us to make a table with the "Snake" decoration for her performance.
Roksolana provided us with a freehand sketch of the design. Next, a professional artist drew a "snake" in vector format. Then we cut it out with a laser from a steel sheet. And then attached to the table:
Table features:
Height: 80 cm
Diameter: 100 cm
Weight: 22 kg
Plywood top, painted white.
"Legs" are made of black steel (painted in silver).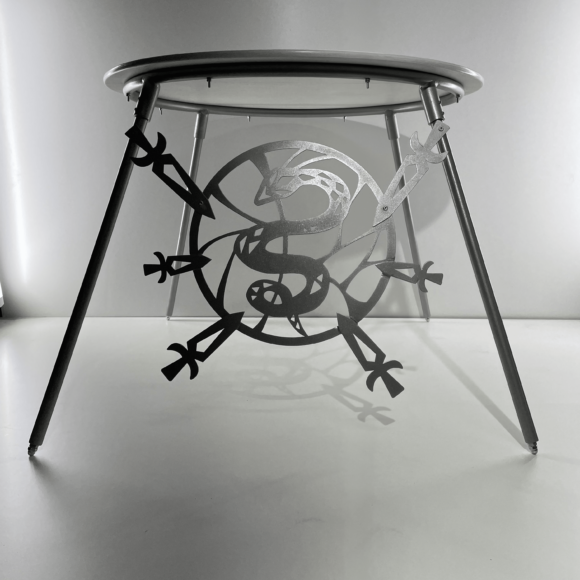 "The legs" are threaded and adjustable so that the table can be placed on uneven surfaces.
By the way, the table is completely collapsible, which is very convenient for transportation.
The customer was satisfied! 🙂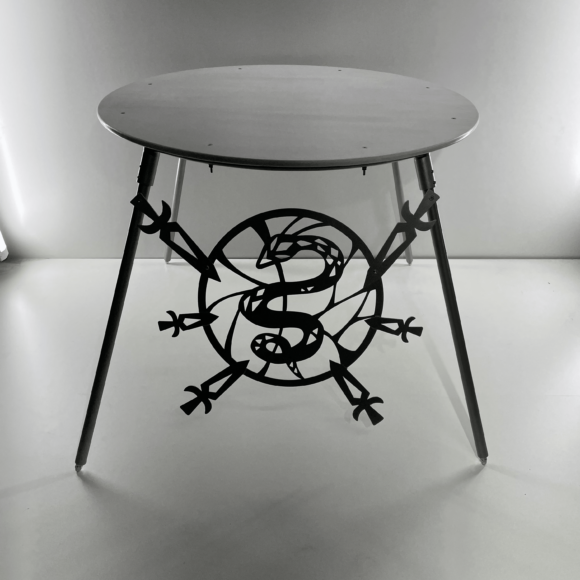 Friends, if you need a contortiontable with individual decorative elements, please contact us. We will advise you and help you make a table that is ideal for your suit or number.
We also take into account your wishes in terms of table size, height and color design. Making it perfect for your needs.