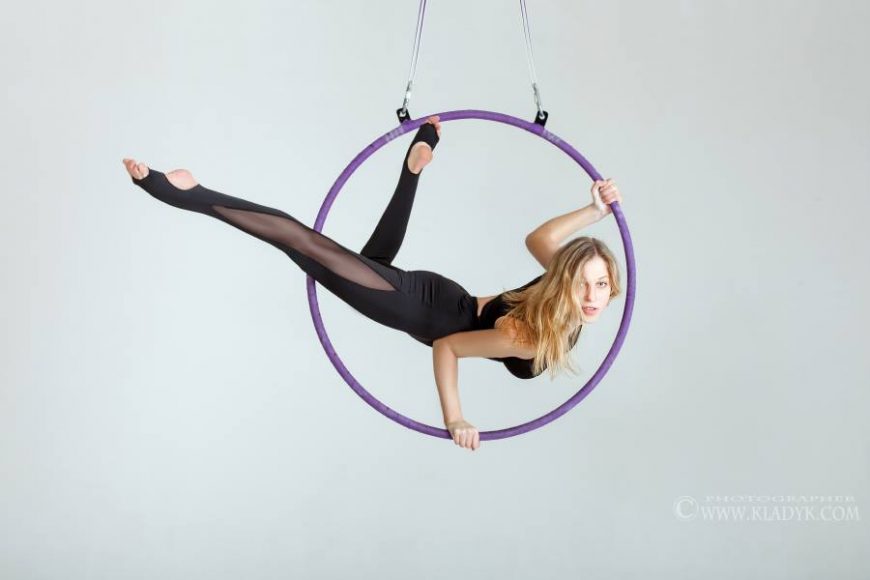 03.05.2022
How to know the size of the air hoop lyra?
The universal and most common size of the air hoop is considered to be 95 cm in the inner diameter of the hoop.
If growth:
Below average – then 90 cm can fit.
Above average – inner diameter 100 cm can fit.
There are also several methods for how you can calculate more precisely what diameter you need.
Option: Sit on the floor, legs straight, back straight, feet on yourself. We measure from the heel to the coccyx conditionally, that is, to the extreme point of the thigh. This distance will be equal to the inner diameter of the hopp.
Option: Sitting on a chair with a flat back, we measure the distance from the seat of the chair to the top of the head and add 5 cm – this will be the approximate size of the inner diameter of the air hoop.
Still in doubt?
Then consult with artists or a coach who knows the subtleties and nuances. There are also exceptions, experienced artists choose the size for themselves, depending on the proportions of the body and the style of work.
If you still have questions:
Write to circusforyou@gmail.com.

Write to messengers (links at the top of the site) or in social networks.
It is very easy to order an air hoop on our website through a basket or by calling +38 066 103 42 61.